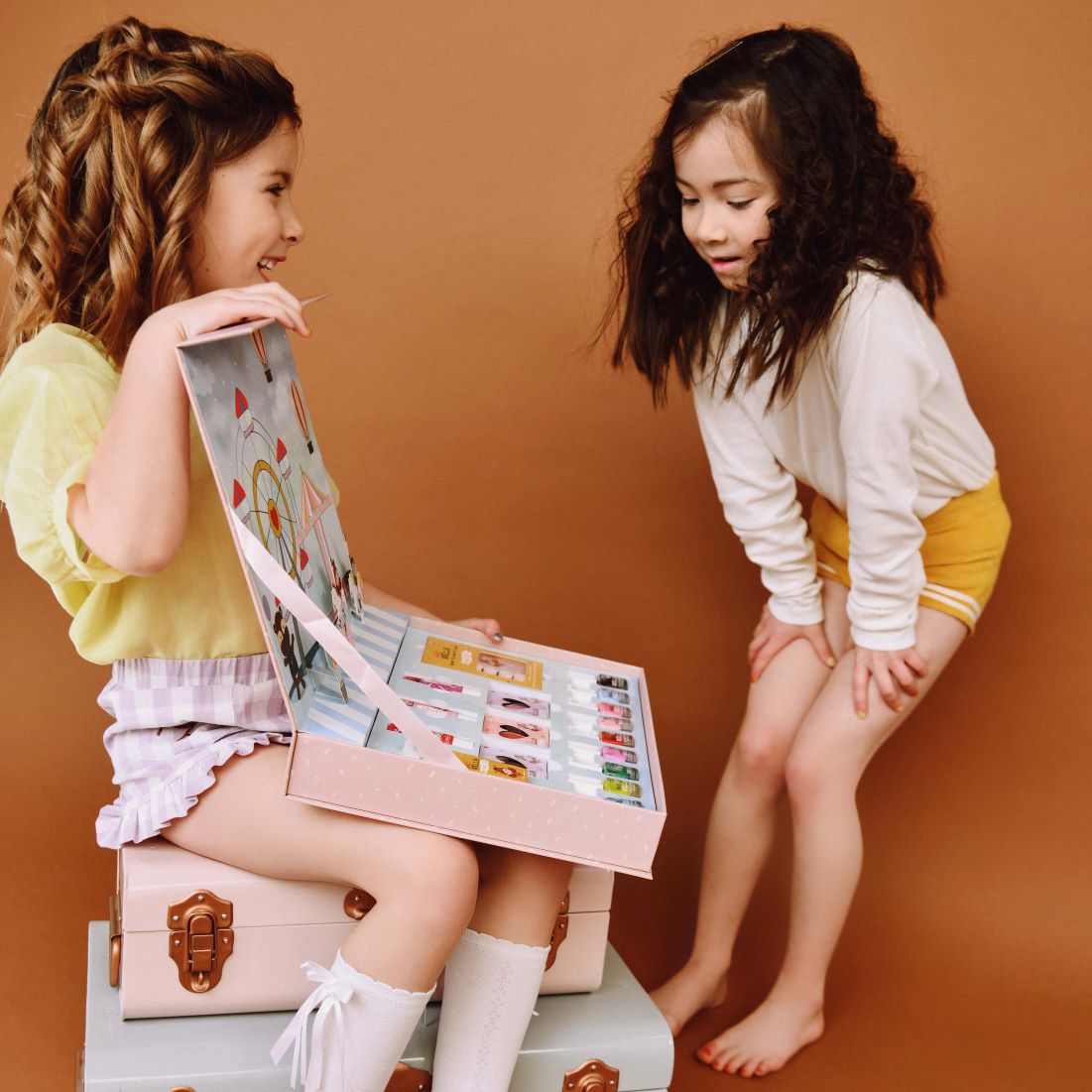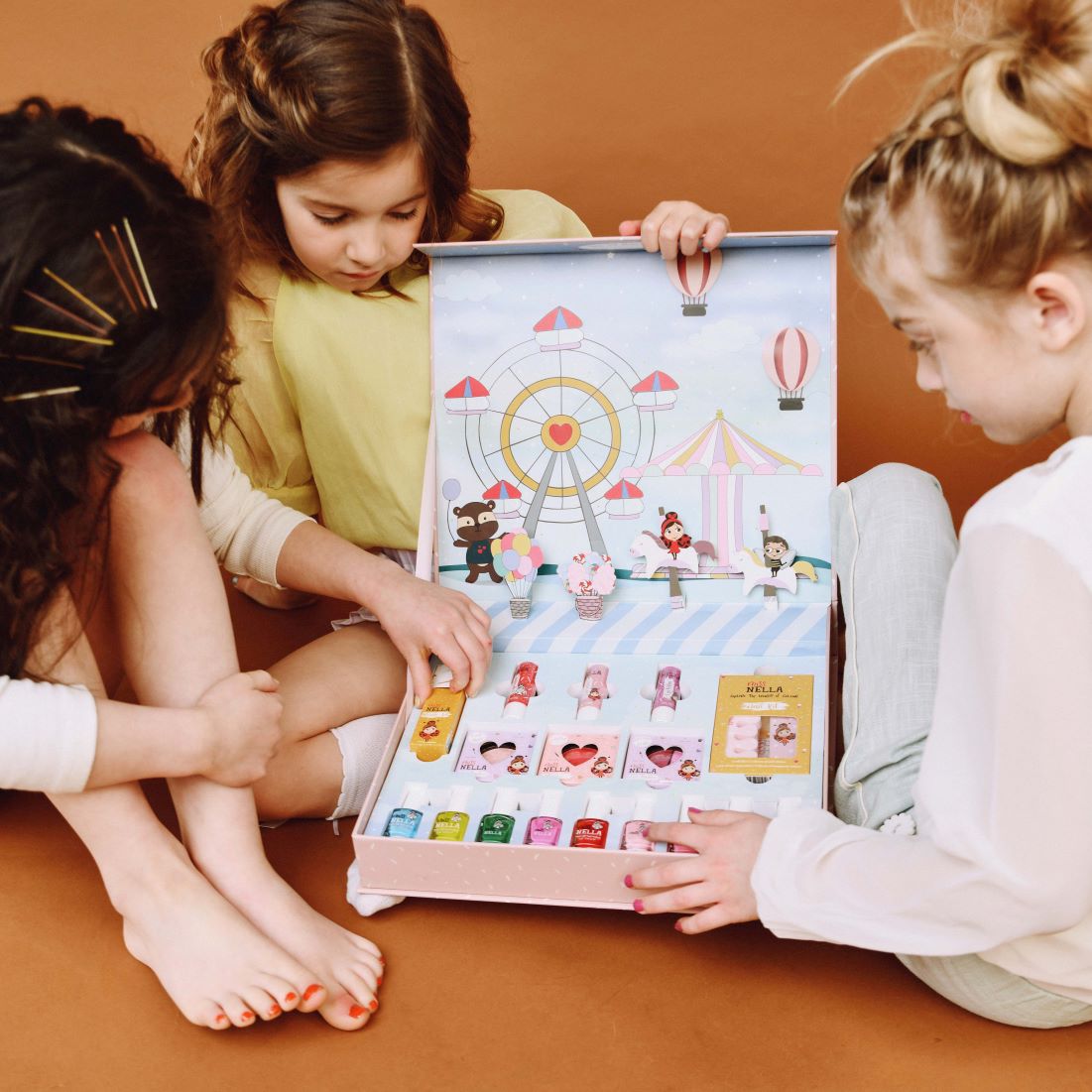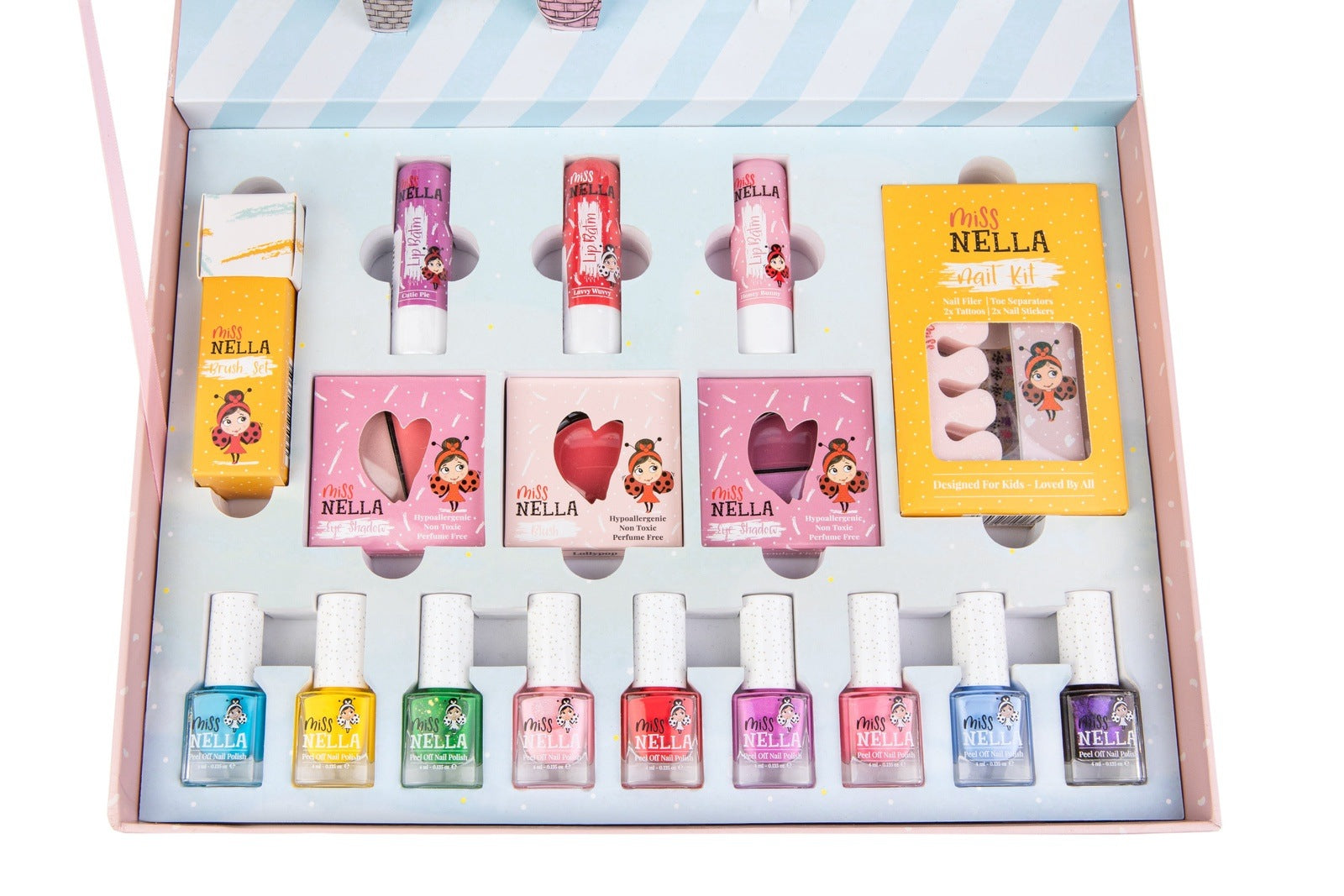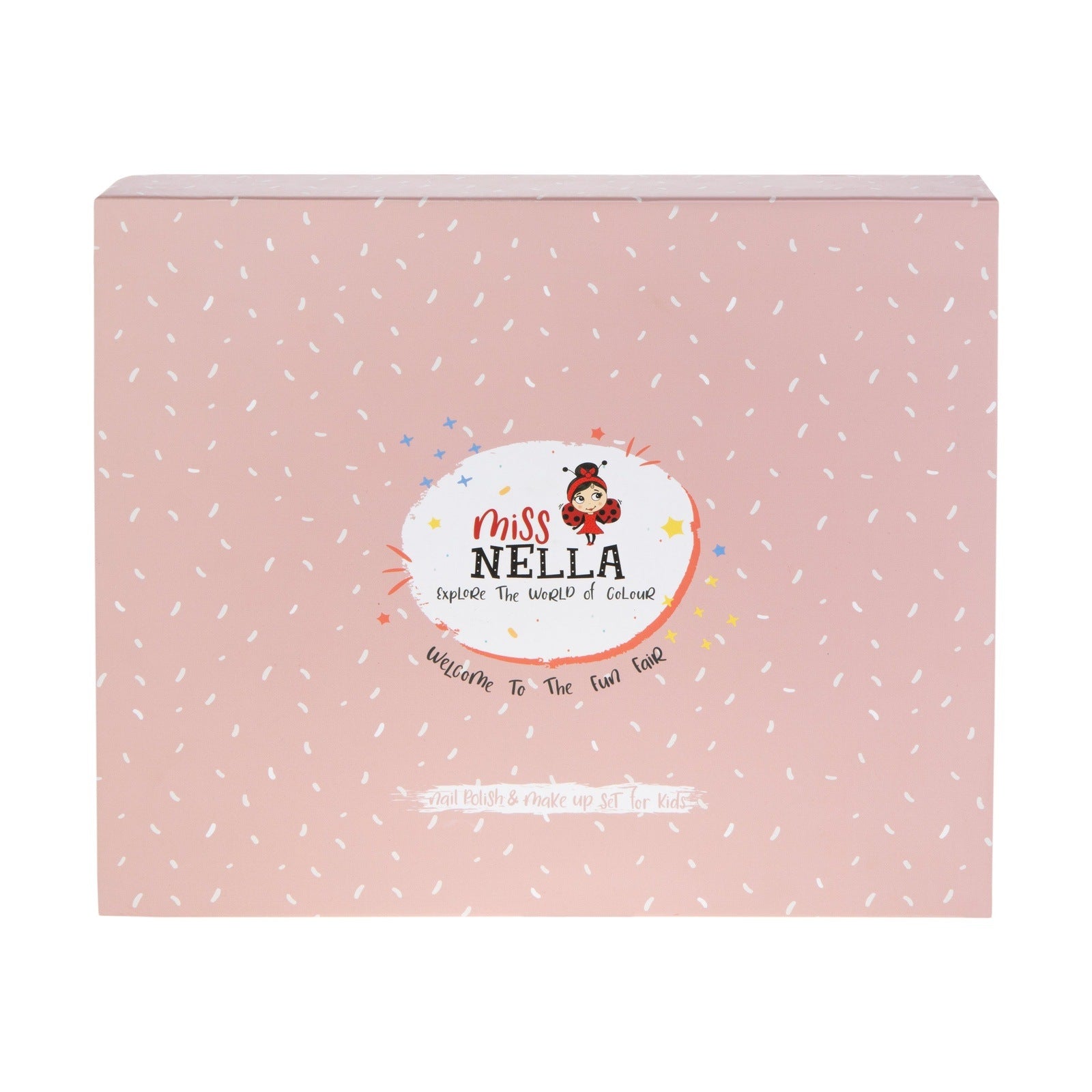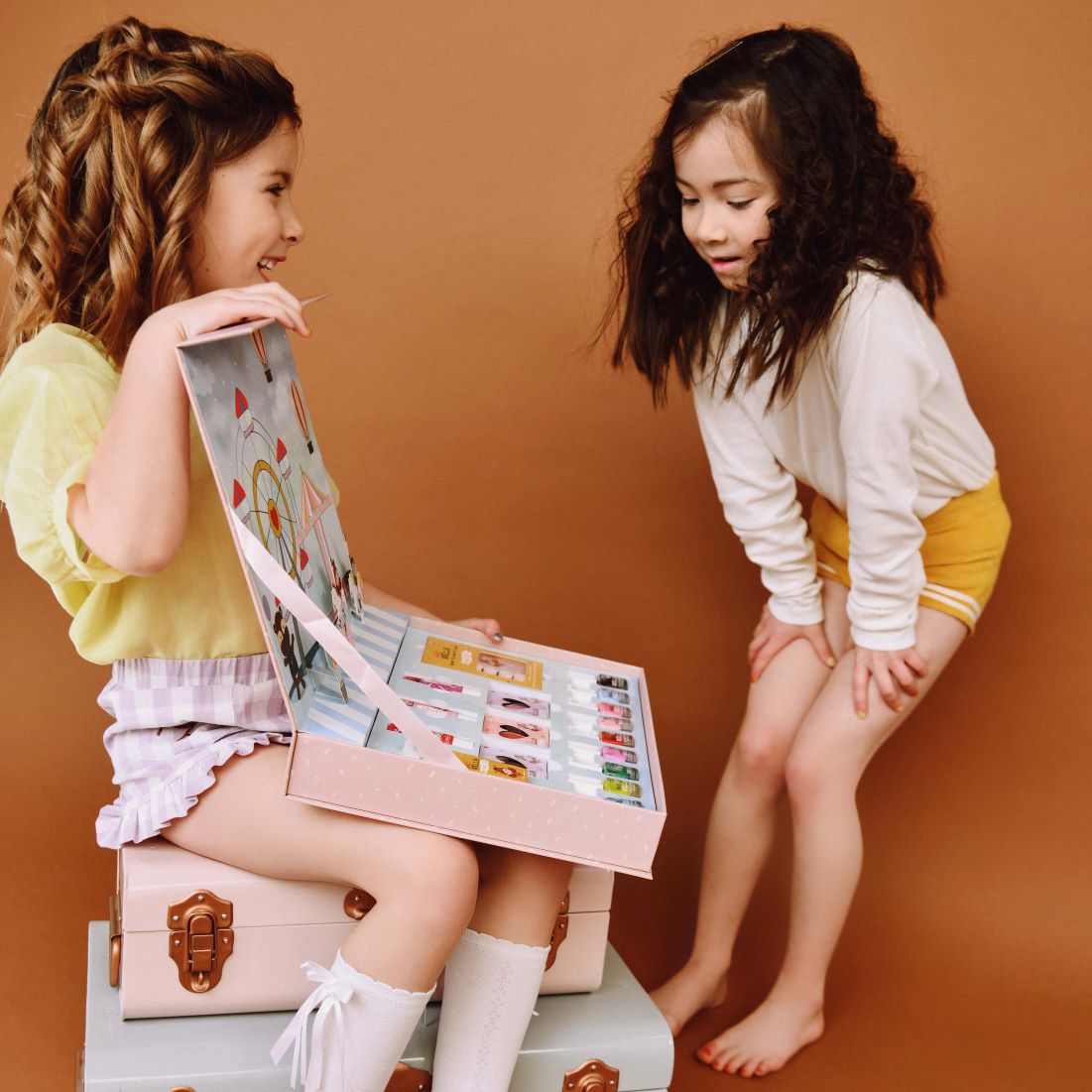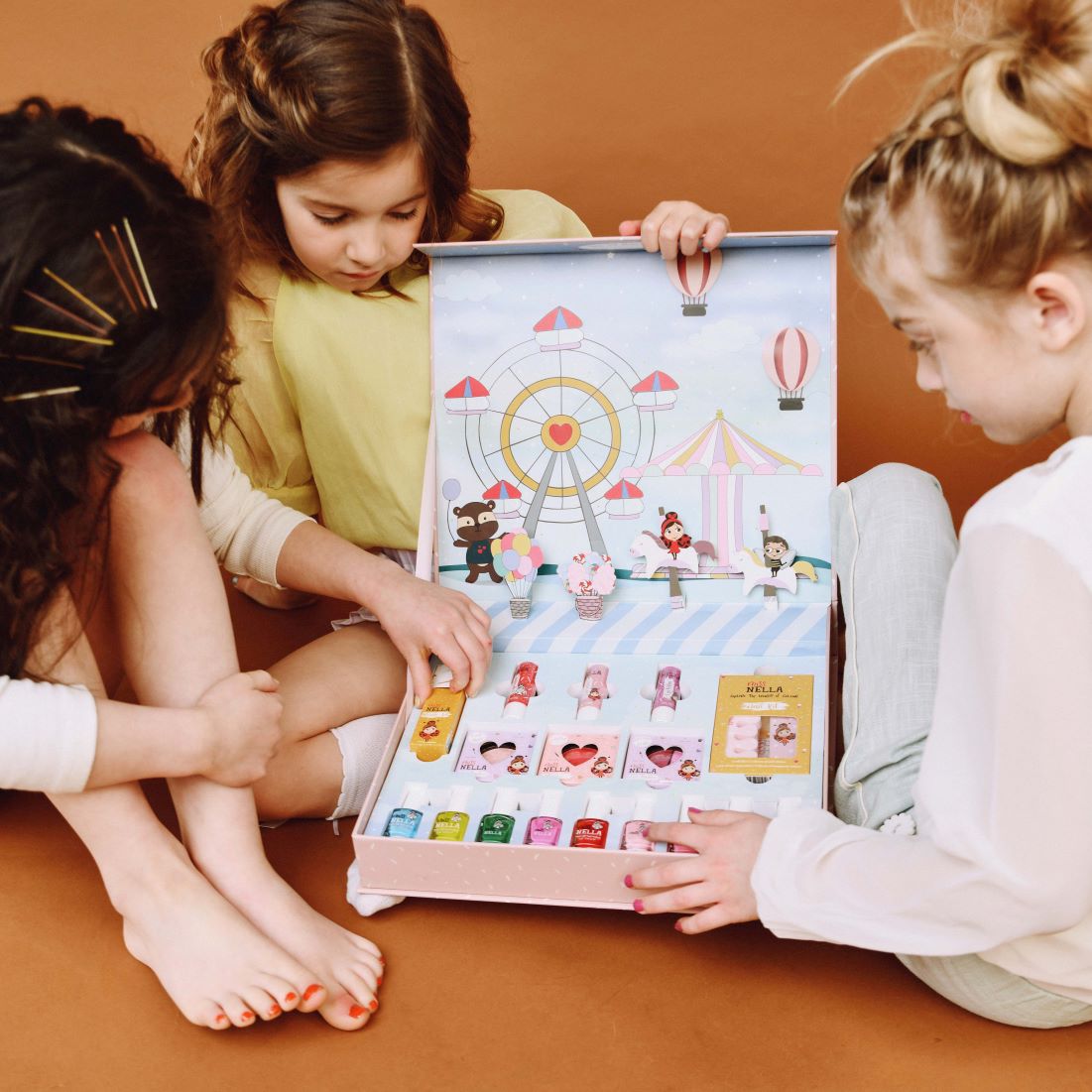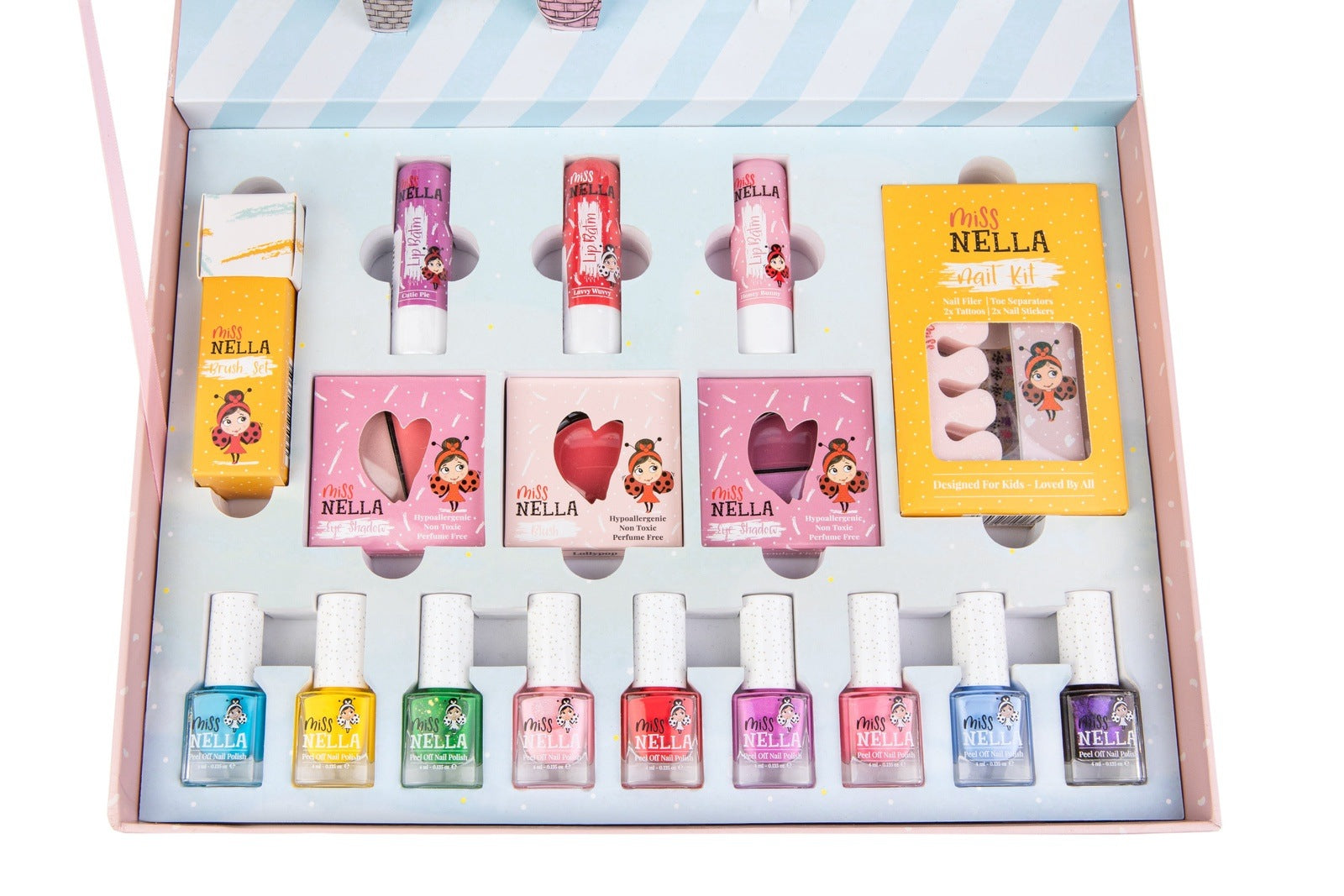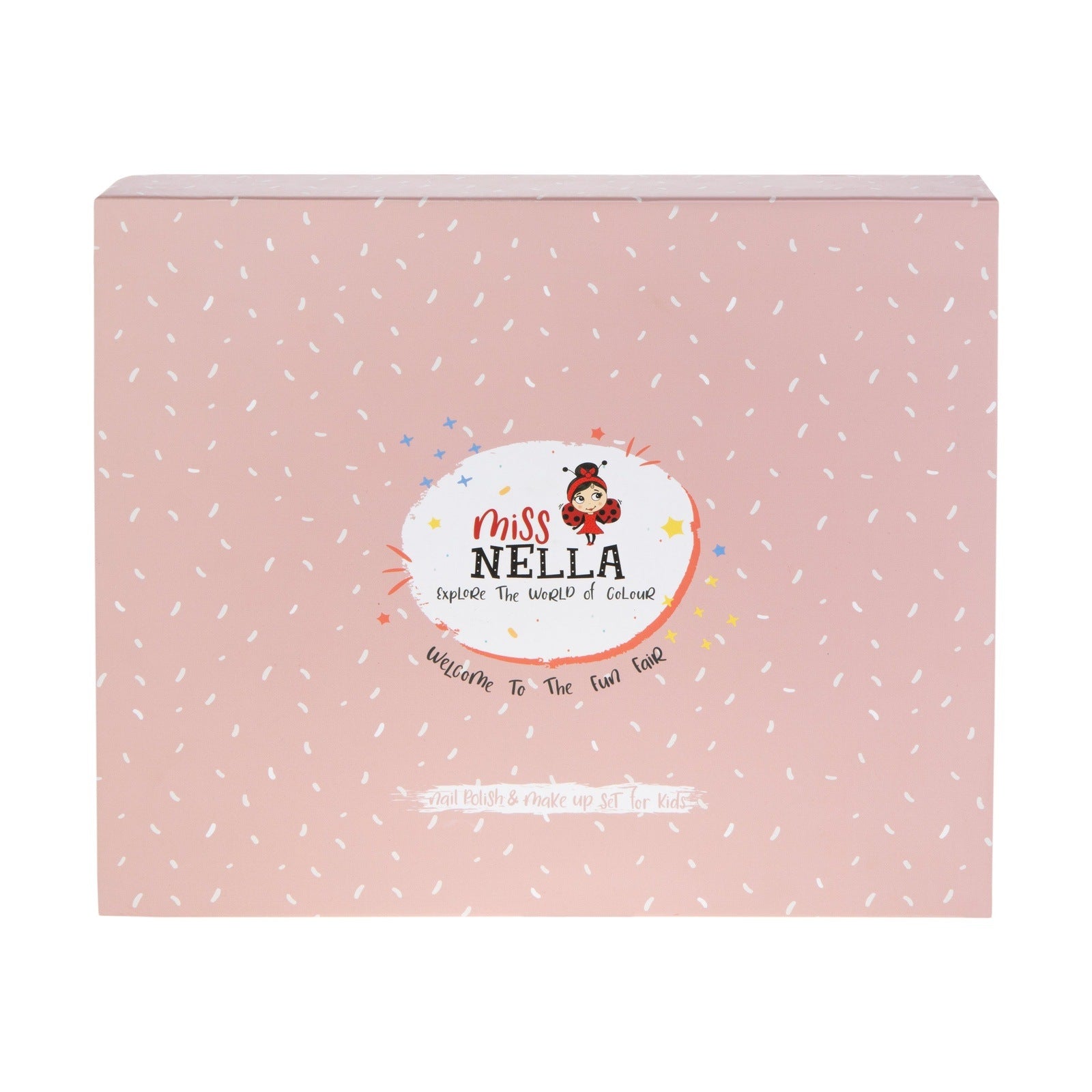 Amazing Pop-Up Suitcase: Kids' Beauty Haven Set
Give your little ones the possibility to express their artistic flair with this Miss Nella Pop-up Case. 
It's got all the essentials for a flawless beauty routine while playing dress-up: 

9 peel-off kids' nail polishes

 (Mermaid Blue, Sun Kissed, Kiss the Frog, Cheeky Bunny, Cherry Macaroon, Blueberry Smoothie, Pink a Boo, Blue Bell, Galactic Unicorn)

3 XL lip balm

 (Cutie Pie, Luvvy Wuvvy, Sugar Plum)

1 Nail Accessories Set

that features a pair of toe separators, one nail filler and some fun nail stickers and temporary tattoos 

1 Brush set

 

1 Blush (Lollypop)
2 Eye Shadows (Pink Skies, Lavender Fields)
All our Miss Nella products are hypoallergenic, alcohol-free, perfume-free, chemical-free and non-toxic, which makes them safe for children. Nevertheless, parent supervision is recommended while using the products.