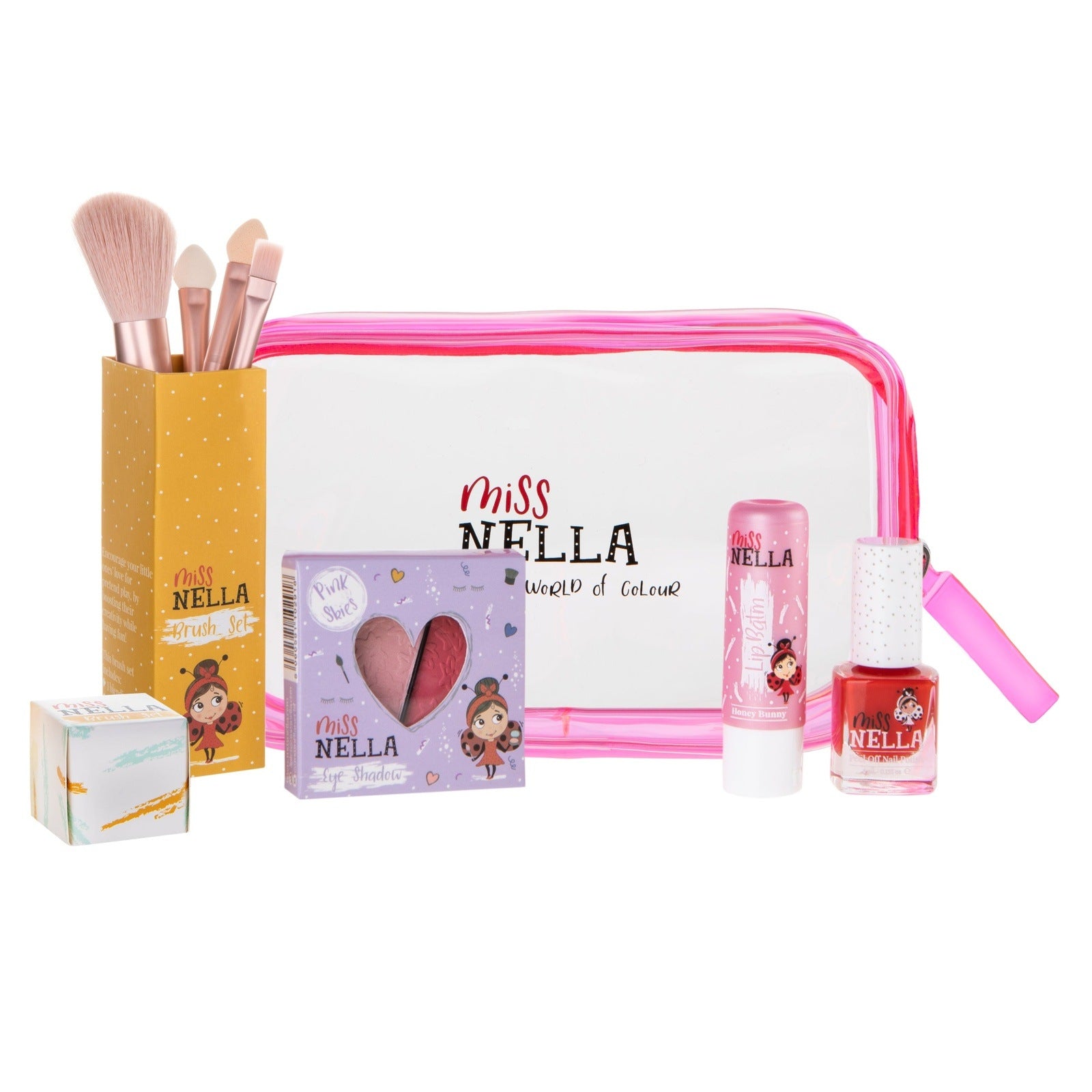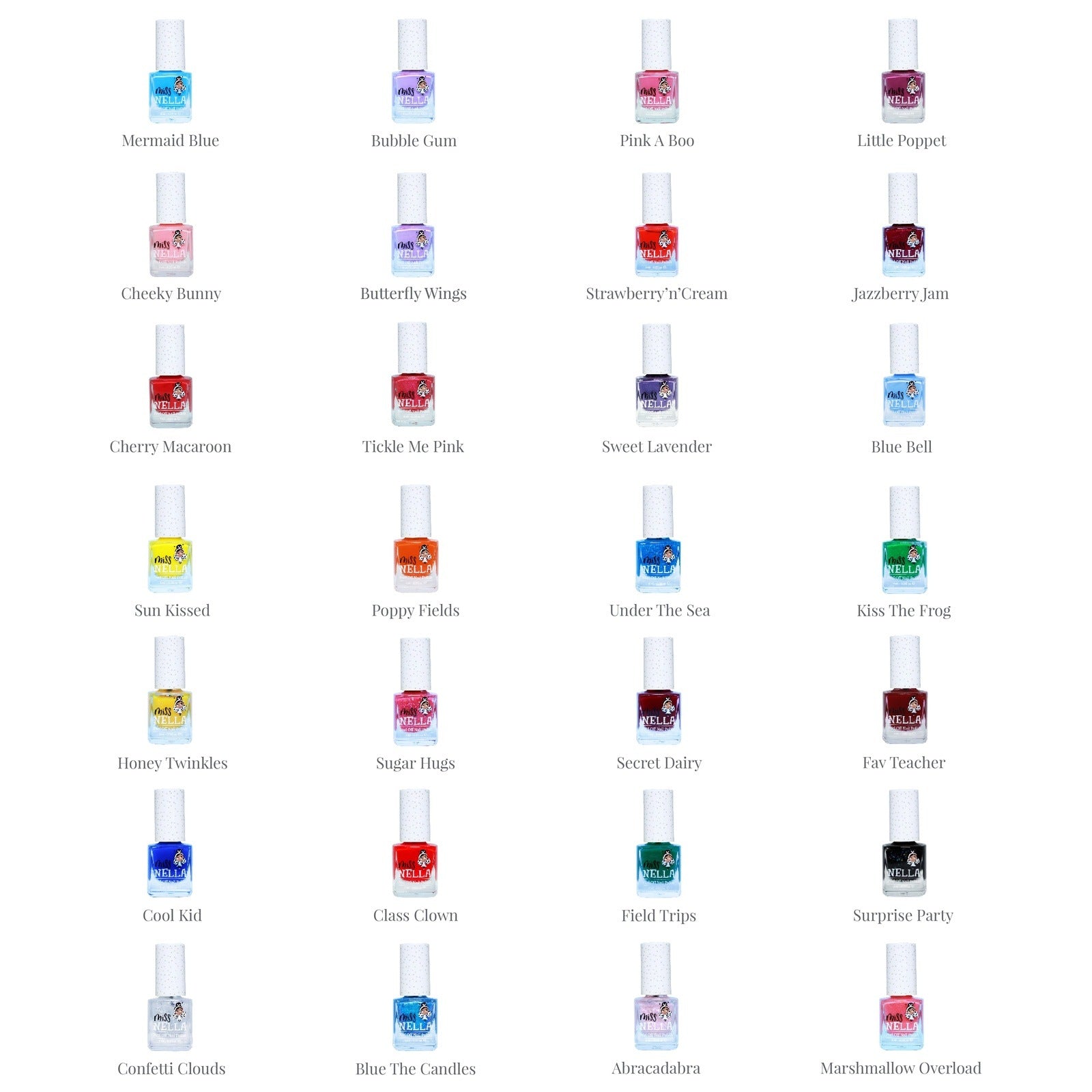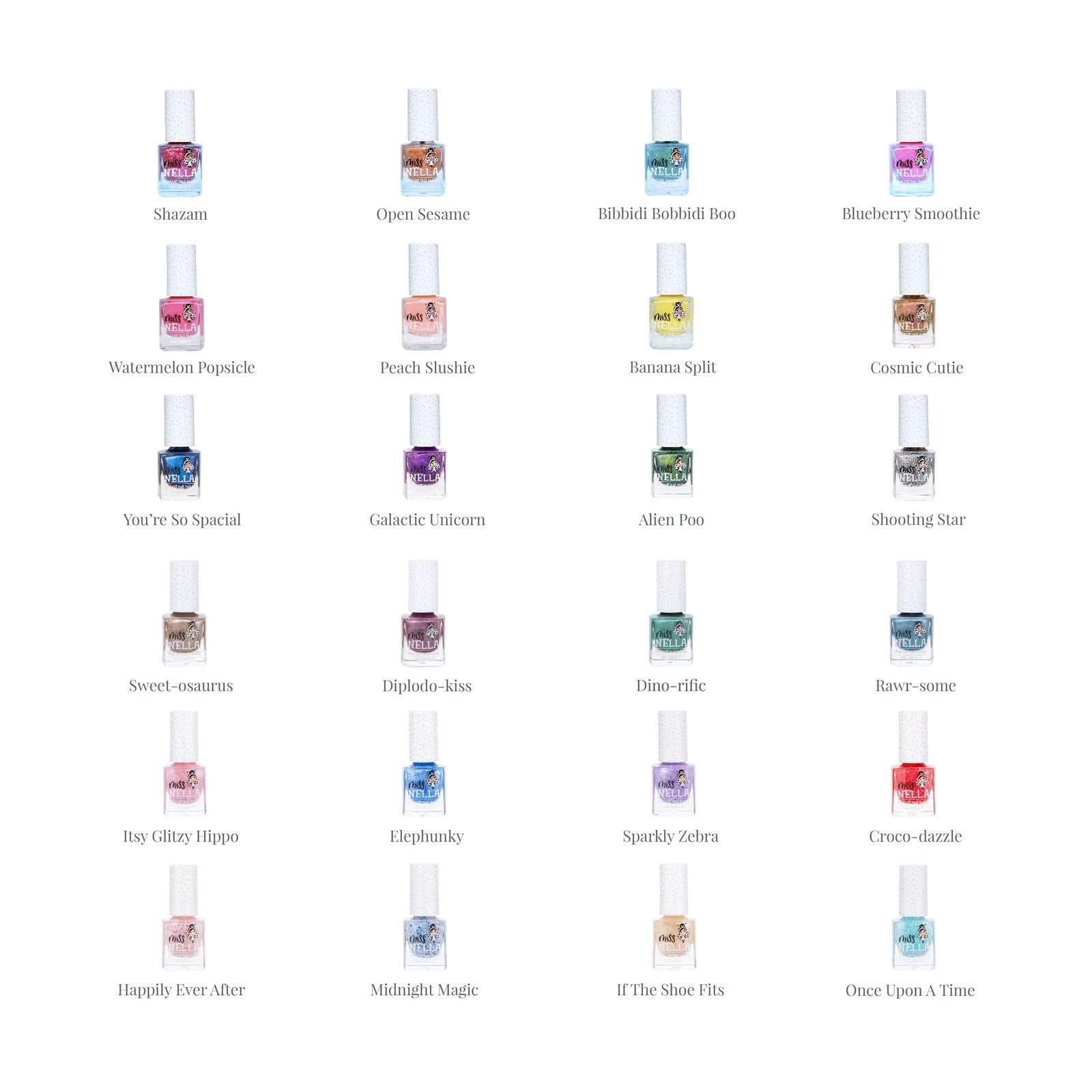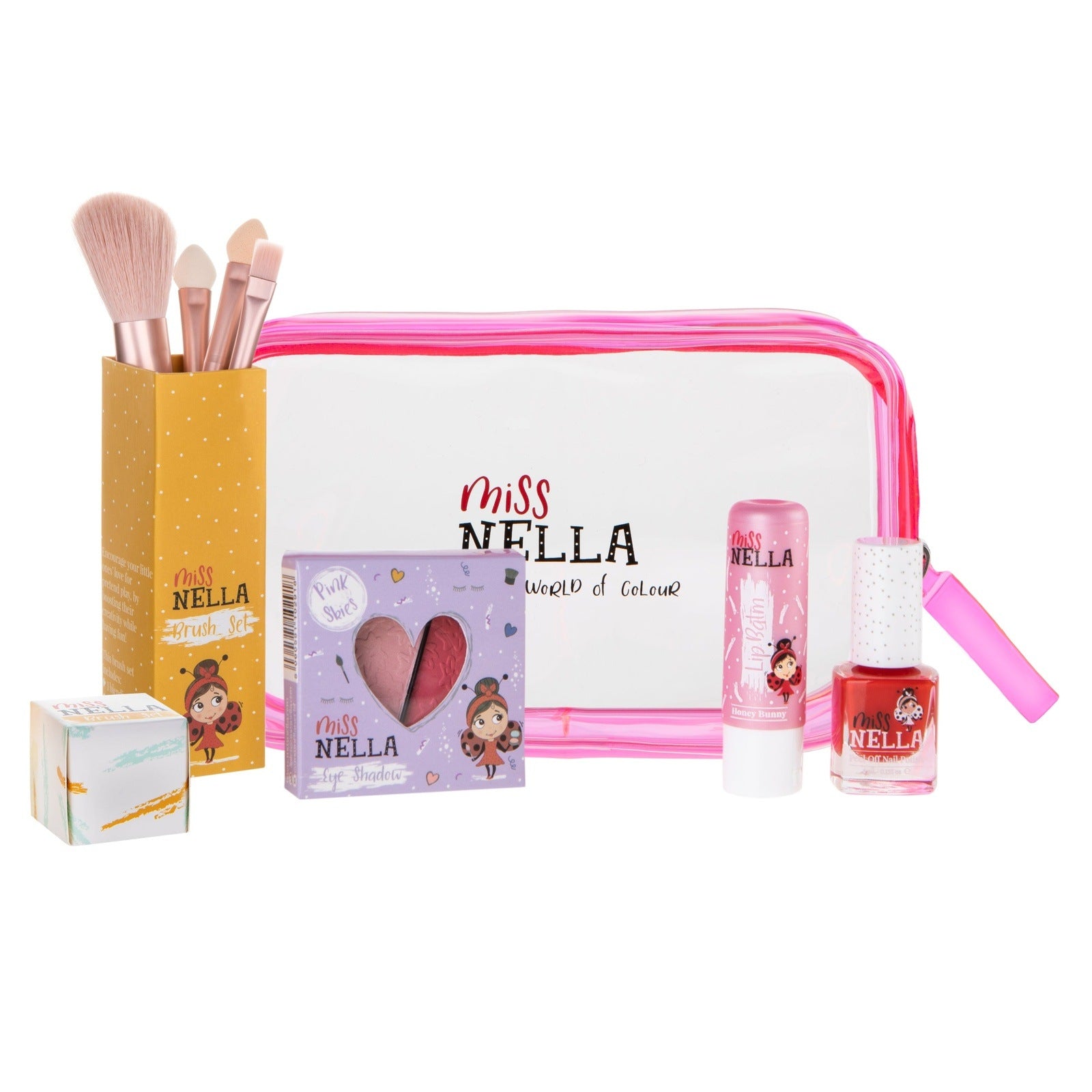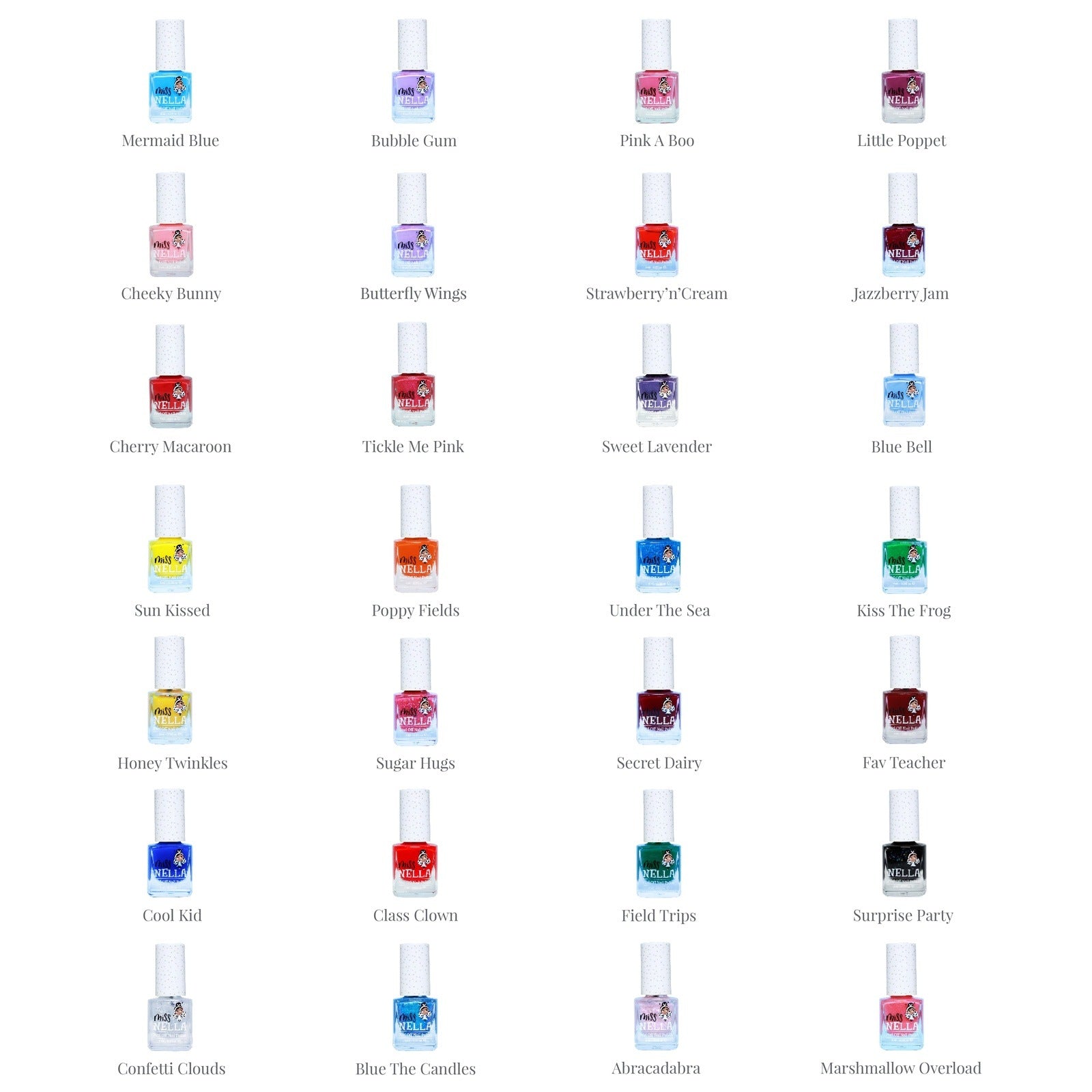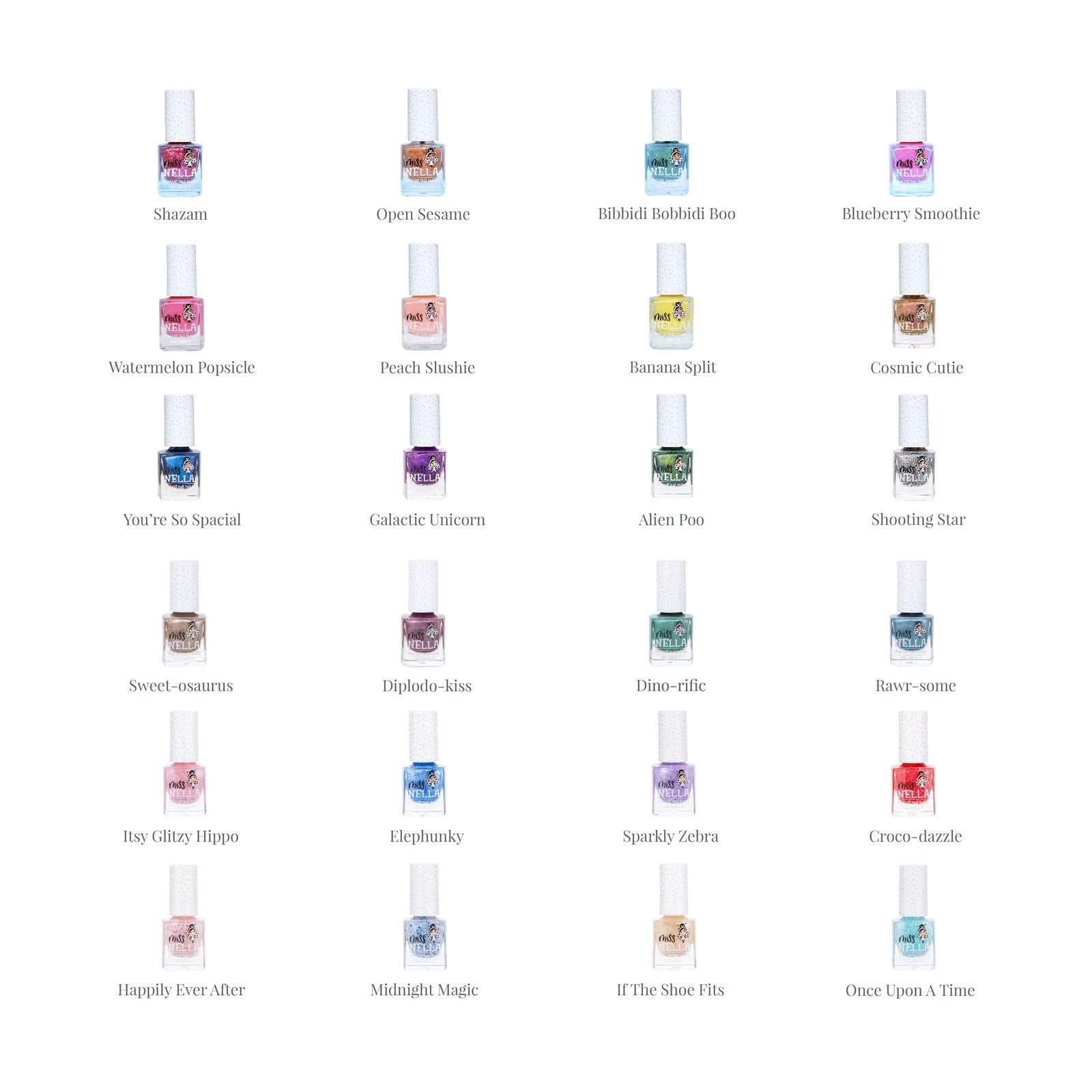 Christmas Eve Kids' Beauty Essentials: Pink Set Edition
Let your children develop their own ideas, cultivate self-worth and satisfaction from their creative actions with this Miss Nella Girly Girl Essentials set, special edition.
It features all the goodies necessary for your children to experiment with colours, textures, and "beauty routines", maybe even develop a hobby.
The Pink Edition Essentials contains:

1 peel-off kids' nail polish of your choice
1 XL Lip Balm 
1 Blush 
1 Brush set
This Miss Nella Girly Girl Essentials Bag is customisable. You can choose your favourite colours below.

All our Miss Nella products are hypoallergenic, alcohol-free, perfume-free, chemical-free and non-toxic, which makes them safe for children. Nevertheless, parent supervision is recommended while using the products.